Police: Johnson City co-workers charged after knife, baseball bat pulled out in fight over tools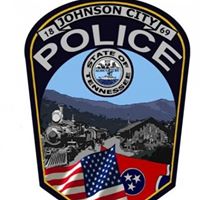 Two Johnson City workers are set to be arraigned later Monday in Sessions Court after police said they got into a violent confrontation at their workplace on Friday.
Demas LeBron, 35, and Christopher Hughes, 36, are both charged with aggravated assault, according to a police report that said the men got into an argument about tools at the business located at 110 Topside Circle.
Hughes is accused of pulling a knife on LeBron while LeBron reportedly came at Hughes with a baseball bat shortly after the men were pulled apart by coworkers. LeBron was left with a minor cut on his hand. Both men were issued a $10,000 bond, the report said.