Police: 16-year-old girls not seen since February believed to be traveling with wanted suspect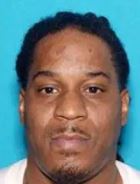 A repeat offender who was sought by Kingsport just months ago on outstanding warrants is believed to be in the company of two missing 16-year-old girls.
Police said Krysten Atkins and Stephanie Ingram have not been seen since Feb. 22 while walking in the 400 block of New Beeson Well Road. Detectives have received information that the juveniles are traveling with Roberto Horton, 33, who currently has several warrants for his arrest including one felony charge.
At present, police say there is no foul play suspected in the girls' disappearances.
Anyone with information on their whereabouts can make an anonymous tip to Kingsport police by clicking here.