UPDATE: Family of three among 18 dead in Putnam County, Tennessee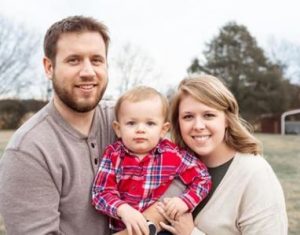 Five children under the age of 13 were killed by Tuesday's tornado in Cookeville, Tennessee according to Putnam County Mayor Randy Porter who stated a total of 18 people in the locality lost their lives during the tragedy.
He noted that the number of residents unaccounted for dropped dramatically from 88 to 22 people overnight with several more areas being searched by state agencies and hundreds of volunteers that have arrived.
Among the dead are a family of three, Josh and Erin Kimberlin and their two-year-old son Sawyer. Four-year-old Hattie Collins also perished; her parents survived. It's the deadliest outbreak of tornadoes in the US in seven years.
A list of the victims was provided by Putnam County officials:
Jessica Clark – 30's female
Amanda Cole – 34 year old female
Hattie Collins – 3 to 4-year-old female
Dawson Curtis – 6 to 7-year-old female
Terry Curtis – 54-year-old male
Joshua Kimberlin – male in his 30s
Sawyer Kimberlin – 2 to 3-year-old male
Erin Kimberlin – female in her 30s
Todd Koehler – male in his 50s
Sue Koehler – female in her 50s
Patricia Lane – 67-year-old female
Leisha Littenberry – 28-year-old female
Harlan Marsh – 4 to 5-year-old male
Bridgette (Ann Marie) McCormick – 12 to 13-year-old female
Keith Selby – male
Cathy Selby – female
Jamie Smith – 30 to 35-year-old female