UPDATE: House rejects amendment to extend life of coal-fired Wise County power plant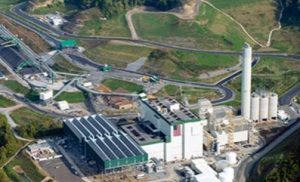 The Virginia House of Delegates has voted to reject a Senate amendment that would have moved the closing date of a $2 billion coal-fired power plant in Southwest Virginia.
If it passes, the Virginia Clean Economy Act would have the Dominion Energy facility in Wise County near St. Paul shuttered by the year 2030—a source of hundreds of jobs and millions in tax revenue.
Senator Ben Chafin of Lebanon argued the plant's environmentally-friendly services that he says keeps tons of coal out of the Clinch River watershed while noting the plant has only been operational for 7 years.
The bill goes back into committee for final debate then back to the floor before the session ends on Saturday.
(PHOTO: Dominion Energy)