June sentencing date awaits Wise County man convicted of violent domestic attack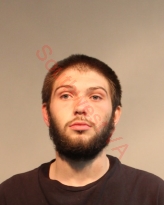 A Wise County, Virginia man will be sentenced this summer after pleading guilty to a violent attack on a female victim last year.
Tyler Zachary Wyatt, 20, of Coeburn, admitted to inflicting life-threatening injuries to the woman who Commonwealth's Attorney Chuck Slemp said is still recovering.
Wyatt entered the plea to one count of aggravated malicious wounding in Circuit Court on Thursday. He could receive a life sentence on June 23rd.
(PHOTO: SWVRJ)