UPDATE: Second suspect in murder of Wise County native jailed in North Carolina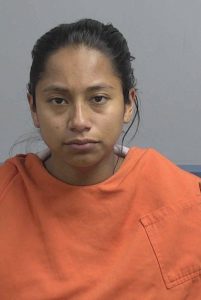 Police in Wayne County, North Carolina have arrested another suspect in the murder of a Wise County, Virginia native and her unborn child earlier this year.
A sheriff's office report says new details in their investigation led to the arrest of Ajelet Landero, 25, who along with James Jones, Jr., 33, face two murder charges after the body of Cassia Renee Duval, 29, was found inside a crashed car in January in Pikeville, North Carolina.
Duval's death was ruled a homicide following an autopsy. Both suspects have not made bail and remain in the Wayne County Detention Center.
(PHOTO: Wayne County, NC Detention Center)