Documents: Remains believed to be of Evelyn Boswell found in out building on searched property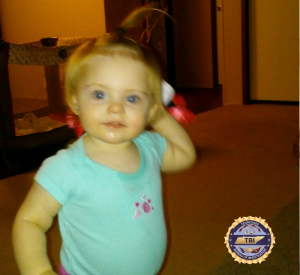 Court documents out of Sullivan County have revealed where investigators located the remains of what they believe are those of 15-month old Evelyn Boswell.
Last Friday, law enforcement conducted a search of a residence on Muddy Creek Road in Blountville belonging to a family member of Megan Boswell, and documents say the remains were found in an out building on the property. The toddler found was also wearing the same clothes as described by Megan to those that belonged to Evelyn. A motion to increase Megan's bond from $25,000 to $150,000 was granted during a court appearance Monday. Part of the argument in that motion was due to Boswell being considered a "flight-risk" as prosecution stated that she has made out of town trips to relevant dates in the investigation, as well as having contacts out of state.
Boswell is charged with one count of filing false reports. She is scheduled to be back in court May 8th at 9:00 a.m. Autopsy results have not yet been released.