BTPD: Suspect arrested in storage unit burglary investigation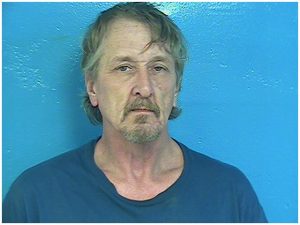 A Bluff City man has been charged following an investigation into a string of burglaries to area storage units.
According to a news release from the Bristol Tennessee Police Department, they received several reports of burglaries to storage units over the last few days. Police say they were able to quickly develop at least one suspect, that being Kenneth James Blaylock, 55, who they arrested Thursday afternoon.
Blaylock is charged with four counts of burglary, and police say he could receive additional charges as the investigation continues. Officials say he may have accomplices in the burglaries, and if you have information relating to this case, please contact Inv. Jared Patrick at 423-989-5552 or at jpatrick@bristoltn.org. Those wishing to remain anonymous may call 764-TIPS (8477) or e-mail tips@bristoltn.org.
Photo Courtesy: Bristol, TN PD