Northeast State Community College extending Spring Break and moving classes online with concerns of rise in cases of COVID-19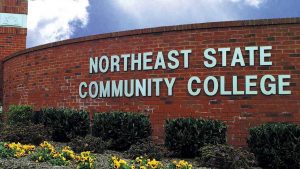 Northeast State Community College has added its name to the list of local higher institutions changing operating schedules due to threats of the spread of the coronavirus.
Information from college officials says the school will extend its Spring Break by one week, giving faculty time to appropriately prepare for online teaching. Online classes will take place from March 23rd-April 3rd. Northeast State says faculty is preparing to continue teaching via online methods if necessary.
More information is available online.
Photo Courtesy: Northeast State Community College