Food City CEO says food supplies are safe and more are coming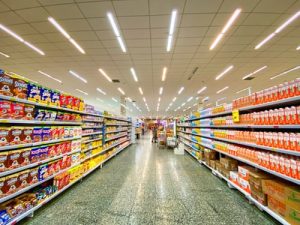 Food City CEO Steve Smith says his chain of grocery stores and other providers have seen unprecedented demand for various products due to the COVID-19 epidemic but he is confident in the supplies of American companies to fill the orders of consumers in the coming weeks and months.
"We would encourage people not to hoard products. We would encourage people to shop in normal shopping patterns. If we do that, we'll be able to get the supply chain caught up much quicker and we'll be able to have our shelves much quicker."
Operating hours will change to allow workers more time to clean stores and to allow senior citizens to shop without being bombarded by regular demands. They'll be able to get their groceries and medicines beginning at 7 am with other customers being served at 8 am.
Smith also announced that Food City plans to hire 2,500 workers in the coming weeks to help the community and help meet their consumer goals.