EPD: Two subjects sought for questioning related to Tuesday break-in to business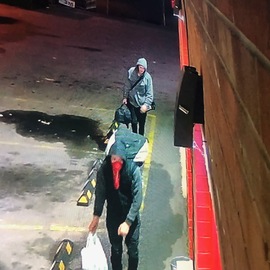 Police in Elizabethton are searching for two individuals wanted for questioning in relation to a break in at a local business on Tuesday.
A social media post from the Elizabethton Police Department shows images of the two individuals wanted.
If you know who these two subjects are, please call Detective Dave Peters at 423-547-6225.