UPDATE: Blackburn holds China responsible for COVID-19 deaths, one of nine voting against relief bill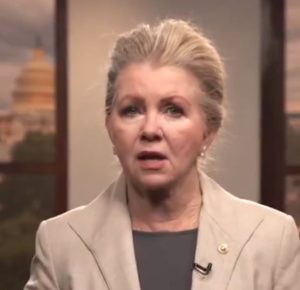 Tennessee Senator Marsha Blackburn was one of eight lawmakers Wednesday to vote against a coronavirus relief package that was approved and will provide billions of dollars in aid for families and workers.
The bill will offer two weeks of paid and family sick leave for workers who are either quarantined or caring for a family member suffering from COVID-19.
Other features include 12 weeks of paid leave for a majority of families who have children at home due to closure of schools and free testing for the coronavirus.
Blackburn tweeted Wednesday that China was directly responsible thousands of deaths because their government suppressed information about the virus. She ended the post with the hashtag #ChinaLiedPeopleDied.
"…And we've been discussing the best ways to hold Beijing accountable for their role in the spread of this virus," Blackburn said in a video town hall on Tuesday.