Lee approves order to procure more than 500 ventilators to help virus patients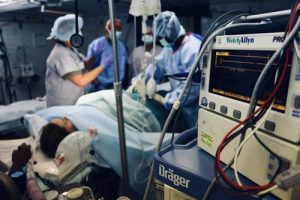 Governor Bill Lee says medical professionals across Tennessee are preparing for the next stage in the COVID-19 epidemic—testing and treatment.
"Procuring medical supplies…there is no easy answer for this. But I can tell you that we have a targeted effort at pursuing those supplies to make sure that we don't have any slow down in our ability to test."
The state continues to work with the Department of Military and emergency management officials to leverage every avenue for medical supplies and personal protective equipment, according to Lee.
The governor has also authorized the order of 570 ventilators to be distributed among all Tennessee hospitals based on need in the coming days.