UPDATE: 94 cases of COVID-19 in Virginia including first pediatric case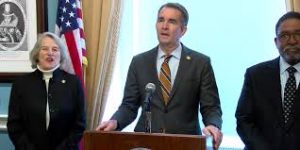 Virginia Governor Ralph Northam says it's only a matter of time before every health district in the state has a confirmed case of the coronavirus because of proven community transmission in several cases.
State health officials said 94 people have been diagnosed with COVID-19 including Virginia's first pediatric patient in Gloucester County. Nineteen patients are hospitalized and two deaths have been recorded.
Northam announced 10,000 people have filed for unemployment benefits in the Commonwealth and he has instructed the State Police to suspended penalties to drivers with out of date inspection stickers for 60 days.