Damascus cancels 2020 Trail Days event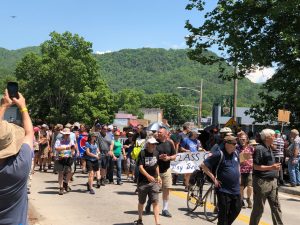 A statement issued by the town of Damascus says the annual Appalachian Trail Days celebration scheduled for May has been officially canceled to adhere to COVID-19 health guidelines.
The report said the town does not plan to reschedule the 2020 festival out of consideration for other localities that have trail-based events during the year.
Town leaders were advised by the Virginia Department of Health about the cancellation and they have the support of the Appalachian Trail Conservancy and the Appalachian Long Distance Hike Association.
(PHOTO: Damascus Virginia Events and Festivals / Facebook)