UPDATE: First COVID-19 case in SW Virginia confirmed by state health commissioner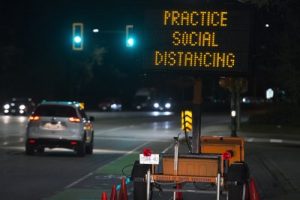 "Among the cases reported is a case in Southwest Virginia so now every region of the Commonwealth has at least one case of COVID-19."
Virginia Health Commissioner Norman Oliver confirming the Southwest Virginia coronavirus case, bringing the number of total cases in the state to 114 as of Friday afternoon.
He also noted the state does not have enough coronavirus tests for patients to meet demand like several other places in the US.
According to a report from Carilion health system, the SW Virginia patient is an elderly patient from Alleghany County.
Oliver also noted the Department of Health has taken delivery of more than 200,000 respirators and a healthy supply of surgical masks and gowns that will be distributed to hospitals, emergency management, and first responders.
Governor Ralph Northam said the Virginia National Guard stands ready to assist with COVID-19 support and recovery operations if needed.
(PHOTO: Associated Press)