BTPD: One male taken to hospital following Saturday night shooting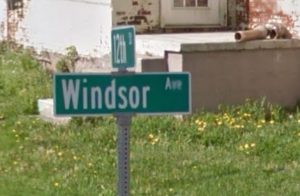 Bristol, TN Police are investigating a weekend shooting that sent one man to the hospital.
Authorities say the shooting occurred after 9:00 p.m Saturday night in the 1200 block of Windsor Avenue. A 32-year old black male was taken to the hospital with a reported gunshot wound to the chin.
As of last check, he is in critical but stable condition. His name has not yet been released.
Photo Courtesy: Google Maps