UPDATE: Lee's executive order halts non-essential medical, dental procedures in Tennessee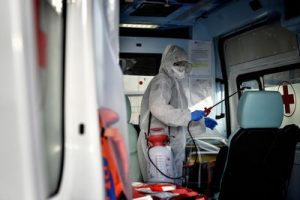 Tennessee Governor Bill Lee has established the COVID-19 Unified Command to coordinate steps between the Department of Emergency Management, Department of Health, and Department of Military.
"This team will be tasked with finding innovative, creative, quick decision-making and efficient approaches to testing, to medical supplies, for hospital beds, for hospital capacity," Lee said Monday afternoon.
The governor has also signed Executive Order 18 to halt all non-essential surgeries and dental procedures while requesting non-hospital healthcare providers to take supplies such as medical gowns, masks, and protective eyewear to their nearest Tennessee National Guard Armory until April 13.
(PHOTO: Associated Press)