Data: Highest number of COVID-19 cases in Tennessee are among adults age 20 to 40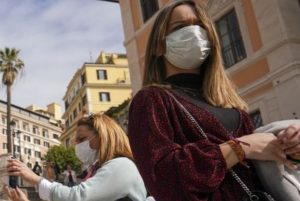 Governor Bill Lee has ordered schools across the state to remain closed through April 24 as COVID-19 cases have exceeded 650 since late January.
Residents will begin to see more remote coronavirus test sites in the coming weeks in rural areas of the state after Lee ordered 250 soldiers, some with medical training, with the Tennessee National Guard into deployment.
Tennessee Health Commissioner Dr. Lisa Piercey said the largest percentage of patients who have tested positive for the virus are between the ages of 20 and 40 with a total of 319 cases and stressed those in that age group must practice social distancing.
"I understand that it's easy to think, 'I'm young, I'm healthy, this may not affect me as badly,' but as you have heard the governor say on many occasions and me, as well, you're still at risk and you're putting others at risk."
(PHOTO: Associated Press)