Morristown police mourn loss of 24-year veteran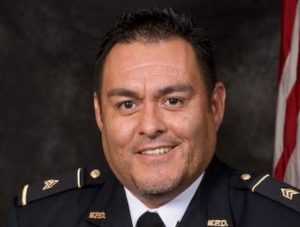 A 24-year veteran of the Morristown Police Department has died after an extended illness.
The town issued a report on the passing of Detective Sgt. Al Herrera who was born in Mexico and became a US citizen in 1992. The report said that Herrera served as a liaison between the force and the Latino community.
Herrera was recognized by the TBI for his work in a major narcotics sting in 2017 called 'Final Harvest.' During his time in Morristown, Herrera worked as a patrol officer, narcotics agent, and investigations supervisor.
Morristown Chief Roger Overholt said Herrera always took his service seriously and showed compassion for others.
(PHOTO: MPD / Facebook)