Student back from international travel is Virginia Tech's first patient with COVID-19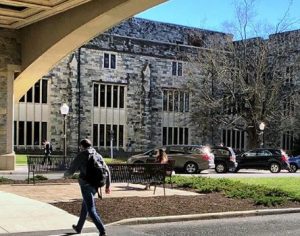 Virginia Tech has reported its first confirmed case of the coronavirus.
A report issued by the school said the student diagnosed with COVID-19 lived off-campus at a Blacksburg apartment complex and is believed to have contracted the virus during a recent international trip.
The student is now in self-isolation and is being treated under Virginia Department of Health protocols.
The total number of COVID-19 cases in the Commonwealth has spiked in 24 hours with 604, up from Thursday's number of 460. Health officials report 83 patients are hospitalized and 14 people have died from virus complications.
(PHOTO: Virginia Polytechnical Institute and State University)