Police: Suspect in custody dies of medical emergency following weekend pursuit in Smyth County, VA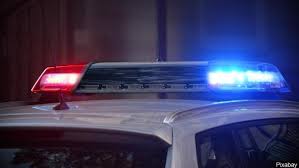 The Smyth County Sheriff's Office says a suspect died of a medical emergency while in custody following a police pursuit Saturday night.
A report from Sheriff Chip Shuler's office says they received multiple calls about a green Ford Ranger truck, including information about the truck driving the wrong way on Nicks Creek Road and breaking through a security gate at a business.
The report said federal, state, and local officers spotted the truck, causing a pursuit, and the truck reportedly tried to strike several law enforcement vehicles before running into a Smyth County Sheriff's deputy vehicle head on.
The individual continued on until he was forced off of the road by a Smyth County deputy. Officials say the suspect then tried to set his vehicle on fire while police tried to remove him from the truck. Officers say while trying to take him into custody, he was combative, and after being placed in custody, a report said he suffered a medical emergency, and was later pronounced dead at a hospital.
A joint investigation by Smyth County Sheriff's Office, Marion Police Department, U.S. Forest Service, and Virginia State Police is ongoing. An autopsy is being conducted to determine the cause of death, and the individual's name has not yet been released.
A Smyth County Deputy, and two Marion Police Officers suffered minor injuries from the incident, but they were treated for their injuries and have since been released from the hospital.