UPDATE: Liberty University slams media report of several cases of COVID-19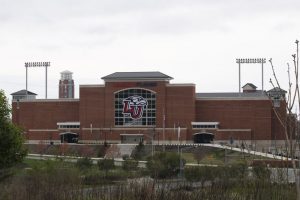 Liberty University is denying a publicized COVID-19 outbreak after students returned to the Lynchburg school following an invitation from President Jerry Falwell, Jr.
A statement issued by the school says a total of three students had shown coronavirus symptoms since select students chose to return to campus. Updated information shows one of those students tested positive while another test was pending. The other student tested negative.
A Lynchburg city official last week called Falwell's move to bring students back reckless and voiced disappointment in the decision and concern for students and faculty.
A school spokesperson said 1,900 students had returned to Liberty but 800 of them have chosen to return to their homes.
(PHOTO: Associated Press)