Ballad Health confirms first patient COVID-19 death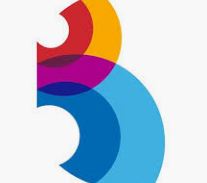 Ballad Health has reported the first death of a patient in their system associated with COVID-19.
Officials confirmed the news during their Tuesday press conference, which now marks the second virus related death, following a death of a patient over the weekend out of the Mount Rogers Health District. Officials say the individual was a male in his 70s, but no further information was provided.
In our region, 56 positive cases have been confirmed by both the VA and TN state health departments. VA's numbers include 1,250 cases as of Tuesday morning, while TN's Tuesday numbers are set to be released today at 3:00 p.m.
Below are the numbers of cases in TN and VA counted by state health officials (subject to change)
TN
Carter- 1
Greene- 12
Hawkins- 4
Johnson- 2
Sullivan- 11
Unicoi- 1
Washington- 14
VA
Bristol City- 1
Carroll- 1
Galax- 1
Lee- 2
Smyth- 1
Washington- 2
Wythe- 1