Mount Rogers health officials confirm second COVID-19 case in Washington County, Virginia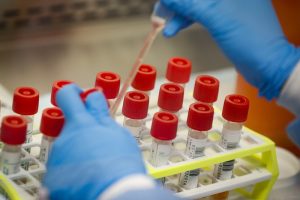 The third case of COVID-19 has been confirmed in Washington County, Virginia by officials with the Mount Rogers Health District.
Their latest data also identified the first case in Carroll County and the second case of coronavirus in Wythe County. District director Dr. Karen Shelton said the Virginia Department of Health conducts their own investigation followed by identifying people who may have come into contact with the patients and then ordering a period of isolation or quarantine.
These latest Mount Rogers cases will be reflected in Wednesday's daily total and review of COVID-19 in Virginia. State health officials have confirmed a total of 11 coronavirus patients in Southwest Virginia.
(PHOTO: Associated Press)