NEW: Members of Hawkins County Memorial Hospital staff diagnosed with COVID-19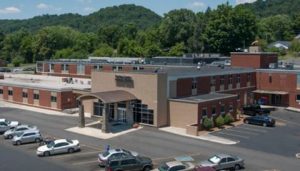 A report from Ballad Health says a "cluster" of positive coronavirus cases have been confirmed in Hawkins County and those include employees at the healthcare provider's facility in Rogersville.
The affected staff members work in direct patient care at Hawkins County Memorial Hospital and Ballad is asking anyone who has been inside the facility from March 20 to March 31 needs to be especially vigilant for COVID-19 symptoms.
"If a team member or member of the medical staff has been exposed but continues as asymptomatic, they will not be tested for COVID-19. Team members in direct patient care roles, regardless of potential COVID-19 exposure, wear surgical masks every day to lessen COVID-19's spread," Tuesday's statement from Ballad said.
(PHOTO: Ballad Health)