TVA planning two prescribed burns near Boone Lake on Friday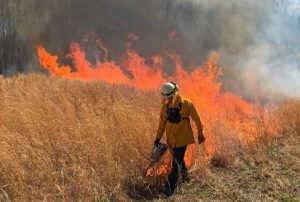 The Tennessee Valley Authority will be conducting two prescribed burns in the vicinity of Boone Lake on Friday.
The agency said in a report that the operations to reduce leaves on the forest floor, clear thatch, and maintain animal habitat will take place at the Forks of the River parcel located at the end of Geisler Road at around 11 a.m.
The second burn is set to take place on the Earl Light parcel near the Boone Dam and both chores are expected to take four hours to complete.
(PHOTO: TVA)