Bristol man charged in Wednesday stabbing incident involving juvenile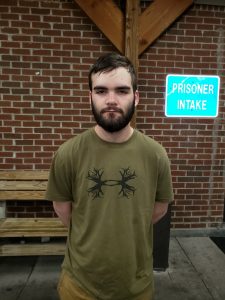 One person in Bristol is facing charges following a stabbing incident involving a juvenile.
According to Bristol, TN Police, Cameron Donelson, 20, was arrested Thursday on one count of aggravated assault. A previous report from police says the stabbing occurred Wednesday at a residence on Basham Hill Road, and a 16-year old was transported to the hospital for non-life-threatening injuries.
Donelson is being held on a $5,000 bond.
Photo Courtesy: Bristol, TN Police Department