Virginia allocates $2.5M to help assist homeless during COVID-19 pandemic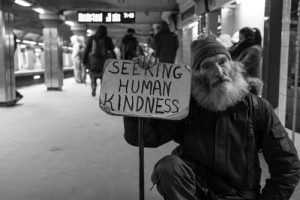 A $2.5 million allocation from Virginia will aid the state's homeless population during the COVID-19 pandemic.
A report from Governor Ralph Northam's office says the emergency support will help provide vouchers for hotel or motel rooms, case management, food, cleaning supplies, and medical transportation.
The funding also provides shelter for those who may need to be quarantined or where social distancing is not feasible. Those 65 and older or people who have pre-existing conditions will also receive partial funding from FEMA along with members of the homeless community who have already contracted the virus.
(PHOTO: M. Collamer / Unsplash)