COVID-19 fears push gun sales to record highs in Virginia in March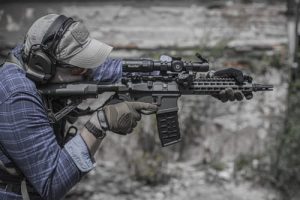 Gun buyers in Virginia are pushing purchase levels to new record highs including three consecutive months of the best weapon sales ever recorded.
Data released by the Virginia Firearms Transaction Center show more than 80,000 transactions in March—a 75 percent jump over last year's sales mark and the highest total for any month on record since 1990.
The previous record was set in December 2012 when there was a surge of gun purchases that analysts said were brought on by the fear of new gun laws spurred by the shootings at Sandy Hook Elementary.