Parent company of Logan's Roadhouse furloughs 18,000 workers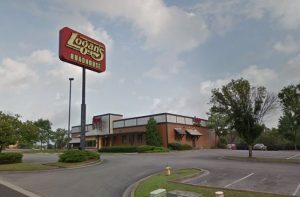 The parent company that owns three restaurant franchises including Nashville-based Logan's Roadhouse has laid off most of its 18,000 employees.
CraftWorks Holdings sent notices to workers on Tuesday and according to court information, the organization has already filed for Chapter 11 bankruptcy protection.
Logan's owners filed for bankruptcy in 2016 and were purchased by CraftWorks. Some of the franchise-owned locations have remained open. Logan's currently has two locations in the Tri Cities in Bristol, Virginia and Johnson City.
(PHOTO: Google)