Abortion ultrasound law, 24-hour wait period repealed by Governor Northam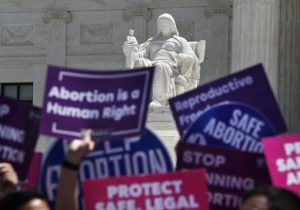 Governor Ralph Northam said Virginia legislators, most of them men, will stop telling women what they should do with their bodies after signing anti-abortion legislation on Friday.
The Reproduction Health Protection Act stops previous requirements of having a woman have an ultrasound prior to an abortion and having to wait 24 hours for the procedure.
Northam also said the law lifts restrictions on clinics and women's health centers with laws previously imposed to force them to close.
(PHOTO: Associated Press)