UPDATE: Buchanan County leaders impose new restrictions on travel, shopping due to COVID-19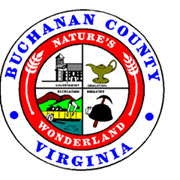 A week after declaring a state of emergency due to COVID-19, Buchanan County, Virginia leaders have adopted a new ordinance that imposes strict conditions for travel, shopping, and other activities.
The new regulations allow the sheriff's office to set-up traffic checkpoints to enforce new travel stipulations that include out-of-county residents having a 24-hour window to visit and leave the locality with the exception of job requirements.
Other rules include wearing masks inside stores and only one customer per family is allowed to shop at one time.
The ordinance also allows police officers to enforce the laws with a warning on a first violation, a $500 fine on the second instance, and a third violation will result in an arrest and a charge of a class 1 misdemeanor.
Statistics from the Virginia Department of Health show coronavirus cases have jumped in the locality from 2 to 12 in a week's time.
(GRAPHIC: BCVA / Facebook)