Hawkins County deputies injured during drug sweep at Rogersville apartment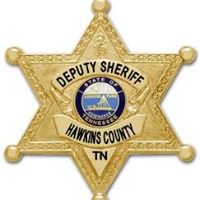 Three Hawkins County officers were attacked and one was treated for injuries at a local hospital following a sweep of a suspected drug house in Rogersville.
A report from Sheriff Ronnie Lawson said many undercover drug buys had taken place at an apartment complex located above the Mountain Star Mall on East Main Street. Lawson said investigators had staked-out the dwelling since last summer and those officers purchased narcotics from several individuals who lived there.
The officers were assaulted while executing a search warrant at the apartment. They seized more than 40 grams of meth and other assorted illegal drugs, according to the sheriff.
Anthony Scott Barker, 28, Robert Benjamin Hobbs, 42, and Steven Alex Hardesty, 46, are all facing drug charges along with Adam Cole Tunnell, 40, and Gregory Brian Richard, 48, who face additional assault charges.
All of the suspects are being held without bond in the Hawkins County Jail.