Hawkins County Sheriff's Office asking for public's help in search of missing juvenile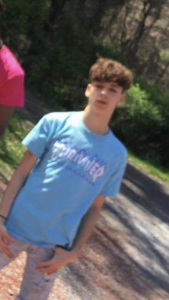 The Hawkins County Sheriff's Office needs your help in locating a missing juvenile reportedly last seen in the Pressman's Home area of the county.
Sheriff Ronnie Lawson says authorities are looking for Michael Alex Barr, 17. He was last seen wearing a dark gray sweatshirt, gray shorts, and black tennis shoes. Police say Barr has possibly traveled to the Bristol TN/VA area. No date was given on the last time Barr was seen.
If you have information on Barr's location, please call the Hawkins County Sheriff's Office at 423 272-4848 or Hawkins County Central Dispatch at 423 272-7121.
Photo Courtesy: Hawkins County Sheriff's Office