UPDATE: Doctor convicted of murder in Washington County, Virginia wants to be moved out of Marion correctional center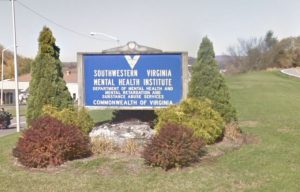 A North Carolina doctor convicted of dumping his father's mutilated body in Washington County, Virginia in 2004 is requesting a transfer to another facility.
A report from the Richmond Times-Dispatch says attorneys for Vince Gilmer, 57, want him moved from the Marion Correctional Treatment Center in Smyth County to another medical unit that can help treat his fatal condition called Huntington's disease.
The request was sent to Governor Ralph Northam. Former Governor Terry McAuliffe has already rejected a prior plea from Gilmer.
Gilmer was convicted of murdering his father after checking him out of a hospital then left his body beside an Abingdon roadway. The victim was found with strangulation wounds on his neck and his fingers had been severed from his hands, according to police.