UPDATE: Federal judge rejects Tennessee governor's directive to ban abortions during COVID-19 outbreak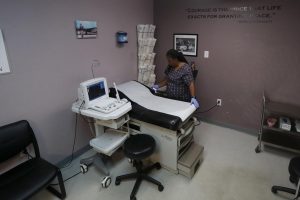 A federal judge rejected Governor Bill Lee's directive to halt abortions in the state noting the defendants did not prove the state's protective equipment supply would be impacted by those procedures.
A rep for the state Attorney General's office said the executive order to postpone or cancel any elective medical procedure or surgery was not singling out abortion clinics.
Several clinics argued in their defense that Tennessee women would face immediate harm if abortions were prohibited.
Judges in four other states have ruled that abortions can continue during the pandemic.
(PHOTO: AP)