HCSO: "Suspicious death" under investigation after finding the body of a woman in a Rogersville creek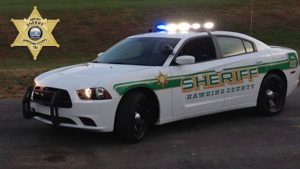 Hawkins County Sheriff Ronnie Lawson says officials have found a body in a creek in Rogersville.
According to a report from the agency, deputies and the county's rescue squad located the body of a female Saturday afternoon in a creek off Old Highway 66. An autopsy was conducted over the weekend, and determined to be that of Delia Telena Bishop, 41, of Rogersville.
This is considered a suspicious death and no further information is being released at this time.
Photo Courtesy: Hawkins County Sheriff's Office