NEW: General Assembly goes all-in on casino gambling bill, referendum goes to Virginia voters in November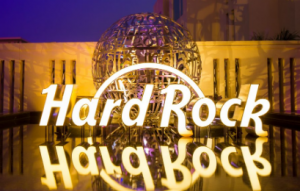 The Virginia House of Delegates votes to accept Governor Ralph Northam's amendments to a casino bill that will put the issue of gambling houses in the Commonwealth before the voters in five cities including Bristol.
House and Senate leaders have decided to go all-in on the plan for casino gambling after agreeing to one main change that Northam wanted—dedicating part of that tax revenue for construction, renovations, and upgrades at K-12 schools.
The bill now returns to Northam's desk for signature.
Advertising campaigns will likely begin in earnest in the coming months to sway voters for November's referendum ballot.
Bristol leaders have essentially come to terms with a project spearheaded by developers Clyde Stacy and Jim McGlothlin who are partnering with Hard Rock International to construct a resort with more than 600 rooms and musical performance space that they project to create 2,000 jobs in its first year along with generating over $1 billion in revenue by year seven.