Northam says Virginia Senate failed to protect citizens, moves town and city elections to May 19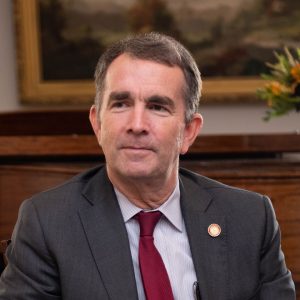 "Virginians should not have to choose between their ballot and their health."
Governor Ralph Northam said the Virginia Senate failed to protect citizens by leaving this week's Veto Session without a vote on his proposal to move city and town general elections from May 5 to November due to COVID-19 concerns.
Northam will now use an executive order to move the election to May 19.
"The last thing that we want in Virginia is a scene like what we saw when Wisconsin held an election a few weeks ago–people waiting in line for hours trying to social distance just in order to vote," he said.
The governor strongly suggested voters apply for and fill out an absentee ballot which can be secured under state law due to the unprecedented coronavirus outbreak.
(PHOTO: Commonwealth of Virginia)