Mount Rogers Health District reports first positive COVID-19 case in Grayson County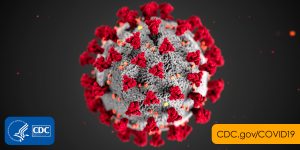 The first case of COVID-19 has been reported by local health officials in Grayson County, VA.
According to a news release issued Sunday from the Mount Rogers Health District, officials confirmed the news of the case, saying it will be reflected in the Virginia Department of Health's daily totals later this week.
"We continue to see new cases of COVID-19 throughout our area, and now we have our first case in Grayson County. There is community transmission throughout Mount Rogers Health District, including the Twin County community. Everyone should stay home and only go out for essential needs as rarely as possible," insists Karen Shelton MD, Director, Mount Rogers Health District. "Southwest Virginia is not immune to COVID-19. We all have a responsibility to keep each other safe. If you have to go out for critical things like grocery shopping or medical care, wear a cloth face covering and stay at least six feet away from others. Wash your hands and clean surfaces often. These personal precautions apply to all of us – stay home!"
Following the confirmation of the Grayson County case, it leaves only Bland County without a positive COVID-19 case in the health district.