Homes in Dante community, roadways washed out due to abandoned mine blowout from heavy rains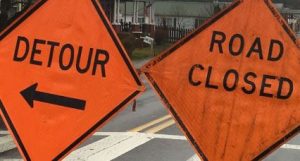 Some Russell County residents were able to go back to their homes Sunday after heavy flooding last week damaged their property.
The two dwellings located in the town of Dante had to be cleaned and sanitized and are still in need of repair but are habitable, according to the Department of Emergency Management.
A preliminary investigation says an abandoned mine blew-out following the heavy rainfall resulting in a property owner's driveway being washed out while an access road to a water tank near Cigarette Hollow was heavily damaged.
The Virginia Department of Transportation was already in the community to repair roads damaged in flooding that occurred last month and in February.
(PHOTO: VDEM)