UPDATE: City Manager says Hard Rock lone applicant for casino project as deadline expires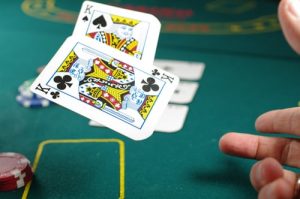 City Manager Randy Eads acknowledged Friday's deadline for information requests for potential gaming operators from casino companies came and went with only one respondent.
Hard Rock International was the lone company to send data to Bristol, Virginia on April 15, the report stated. The General Assembly passed legislation during their special session last month to allow casinos to be built in five cities including Bristol.
Bristol has already stated their preference– a project crafted by real estate developers Jim McGlothlin and Clyde Stacy that will have a nearly 1,000 room resort and casino that will include retail shops and a performance arena for concerts.
The city is scheduled to make a formal final decision for the gaming operator for the project on May 26, the report said.
Here is the statement released by Eads Friday afternoon:
The City of Bristol issued a request for information on April 15, 2020 from casino gaming operators in order to make a determination as to which gaming operator would best fulfill the requirements of Va. Code § 58.1-4107.
The deadline for information was 5pm today, May 8, 2020.
The City received one response from a gaming operator. The response came from Hard Rock International. We will review the response to consider the factors set forth in VA. Code § 58.14107. The selection of the preferred gaming operator will be made on May 26, 2020 at a regularly scheduled Council meeting.
There will be no further comment from the City or its staff until the selection process is complete.