UPDATE: COVID-19 state of emergency in Washington County, Tennessee extended until May 19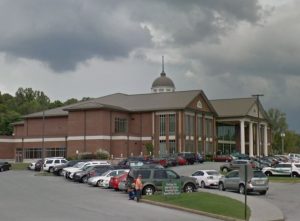 Washington County, Tennessee Mayor Joe Grandy has extended the locality's state of emergency due to COVID-19 for another week.
A report issued Tuesday says this current status will stay in effect until May 19 at midnight. State law also allows the mayor to extend the order an additional seven days if needed.
Recent data supplied by the Department of Health shows Washington County has the most cases of COVID-19 in Northeast Tennessee with 65.
(PHOTO: Google Maps)