Galax Fiddler's Convention canceled for 2020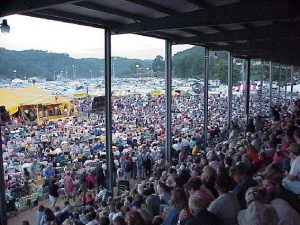 The Galax Fiddler's Convention, noted as one of the most attended traditional mountain and country music festivals in Virginia has canceled its event for 2020 due to the circumstances of the COVID-19 pandemic.
Event organizers have already set the 2021 dates for Aug. 9-14.
Published reports said this will be only the third time in the 85-year history of the convention that a festival will not take place.
(PHOTO: T. Jones / Galax Old Fiddler's Convention)