Virginia ABC speeds-up process for restaurants to open outdoor dining areas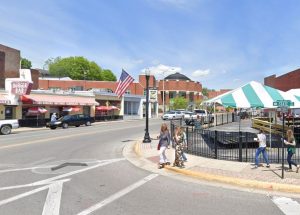 Officials with Virginia ABC have developed an expedited process for business licensees who want to create a temporary or permanent outdoor dining area as the Commonwealth's economy restarts.
The accelerated system for restaurant owners was applied due to the COVID-19 pandemic and must have waivers from town or city officials before contiguous property such as parking lots or sidewalks are used for that purpose.
City leaders in Bristol, Virginia went a step further in the process by allowing portions of Piedmont Avenue from State Street to Goode Street to be closed off through Saturday to accommodate social distancing and more dining options for customers at Burger Bar and Quaker State and Lube restaurants.
(PHOTO: Google Maps)