Virginia woman and former Sullivan County resident charged with TennCare Fraud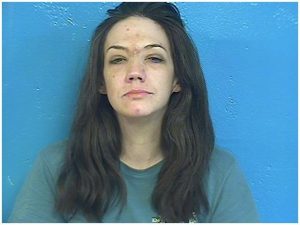 A Virginia woman who once lived in Sullivan County has been charged with TennCare fraud and theft of services.
According to a report from the Tennessee Office of the Inspector General, Tasha Testerman, 35, was arrested Thursday following a joint investigation with the Sullivan County Sheriff's Office. The report says when Testerman was a resident of TN, she allegedly falsely reported custody of her son in order to obtain TennCare benefits for her and her child, resulting in payments to her from TennCare of just over $42,000.
"The TennCare program is designed to provide benefits for individuals who rightfully qualify," Inspector General Kim Harmon said. "Providing false information about one's household composition will always be diligently investigated for the purpose of preserving TennCare resources."
Testerman could face up to 27 years in prison if convicted. The case is being prosecuted by Sullivan County District Attorney Barry Staubus.
Photo Courtesy: Sullivan County Jail/TN Dept. of Finance and Administration