Emory & Henry College offering drive-thru tour of campus to potential students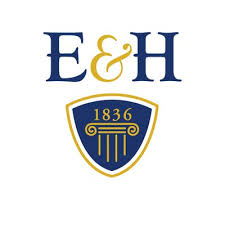 Emory & Henry College is now offering potential students an opportunity to view the campus by way of a drive-thru tour.
President Dr. John Wells says while campus buildings remain closed right now, the campus itself is open for students to see. "We respect the Virginia governor's orders to stay at home to stop the spread of COVID-19, and we want families to know this is an option to continue your college search process," said Wells.
Those interested in taking a drive-thru tour of Emory & Henry can follow along a virtual tour created by students Katherine and Elizabeth McCall, who will share their perspectives while giving an inside look of the currently closed facilities. Visiting families are encouraged to stop and take photos along the way, enjoy a free round of golf on the campus's 9-hole golf course, and drive through or walk on campus, all at a safe distance.
The virtual tour can be found here.
Photo Courtesy: Emory & Henry College Logo