Washington County, TN deputy pleads guilty to one count of assault for 2018 incident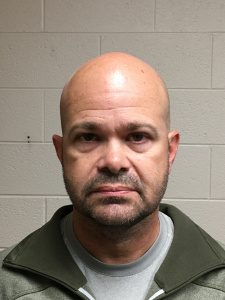 The son of Washington County, TN Sheriff Ed Graybeal has pleaded guilty to assault for slapping a handcuffed detainee in 2018.
The Washington County Criminal Court Clerk's office says Edwin Graybeal pleaded guilty to one count of assault, while his other two charges of official misconduct and official oppression were dismissed. The clerk's office says Graybeal was sentenced to 11 months and 29 days probation with community service. Anonymous video sent to local TV stations last September showed Graybeal, who works as a deputy for the sheriff's office, slapping a detained suspect following a verbal exchange in the early hours of November 10th, 2018.
The case was investigated by the TBI, who later returned an indictment against Graybeal last November.
Photo Courtesy: TBI