Six local hospitals receive state grants to help out with financial issues related to COVID-19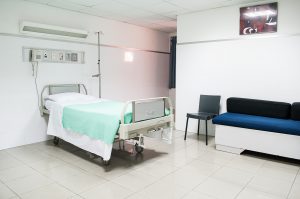 29 small and rural hospitals in TN including six in our region are receiving the final round of small hospital and rural readiness grants issued by Governor Bill Lee to provide relief to facilities facing financial difficulties brought on by COVID-19.
Lee in a statement says these hospitals play a critical role in communities statewide, and his administration will continue to work to ensure these hospitals have proper resources to continue operations.
Locally, Johnson County Hospital and Hancock County Hospital will receive $500,000, $250,000 in funding is headed to Hawkins County Hospital, and $136,545 will go to the Unicoi County Hospital, Sycamore Shoals Hospital in Carter County, and Franklin Woods Community Hospital in Washington County.
Photo Courtesy: Photo by Martha Dominguez de Gouveia on Unsplash